1
« on: April 10, 2014, 12:48:58 am »
Terrarium deers- how cute!!!!!
- Bambi, male.
Did i add the first one? who cares! Cure winged kitty adopts!
- BANANANANANANANA, male.
-Flame, male.
-Violet, female.
-Flower, female.
-hopefully getting 3 more and have applied for 2 to be bred!!!-
Clover Forest pets!! Awhh<3
-Firestorm, male.
Nyan kitten!
-Harry.P, male.
Cat City adopt!
-Tabs, female.
Dralons adopts! Love 'em!
-Stormy, female.
-LilyPad, female.
-Getting one or two, hopefully-
OMG i love paws-pops! They start as bottles!
-Blueberry Sprinkles, male.
My bug dragon from the garden of bug dragons!<3
-Fang, male.
These are from the Lykotari adopt, previously LTW.
-River, female.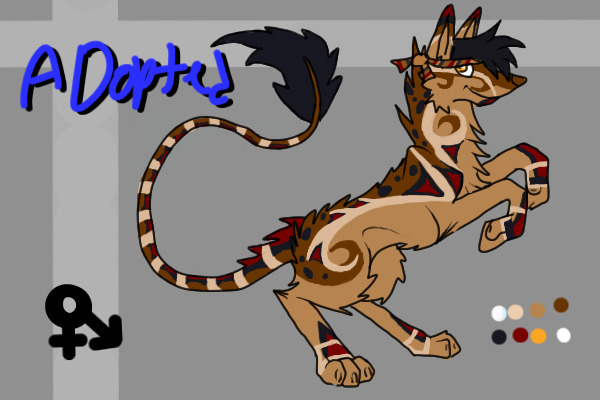 -CheekyBoy, male.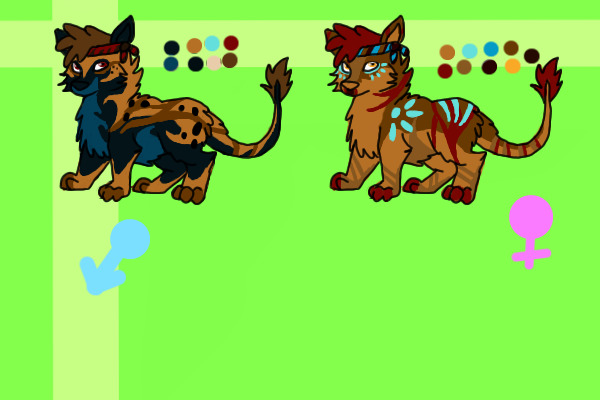 -Pups of River and Cheeky, Tribal Princess, female, and Stream-Chest, male. Will grow up.
Paws n' Claws! How cute is this zebra dog!
-Zeebra, male.
I think that is it :/ LOL